Hopo Gold Coast Ferry is the best way to see the Gold Coast, here's why...
All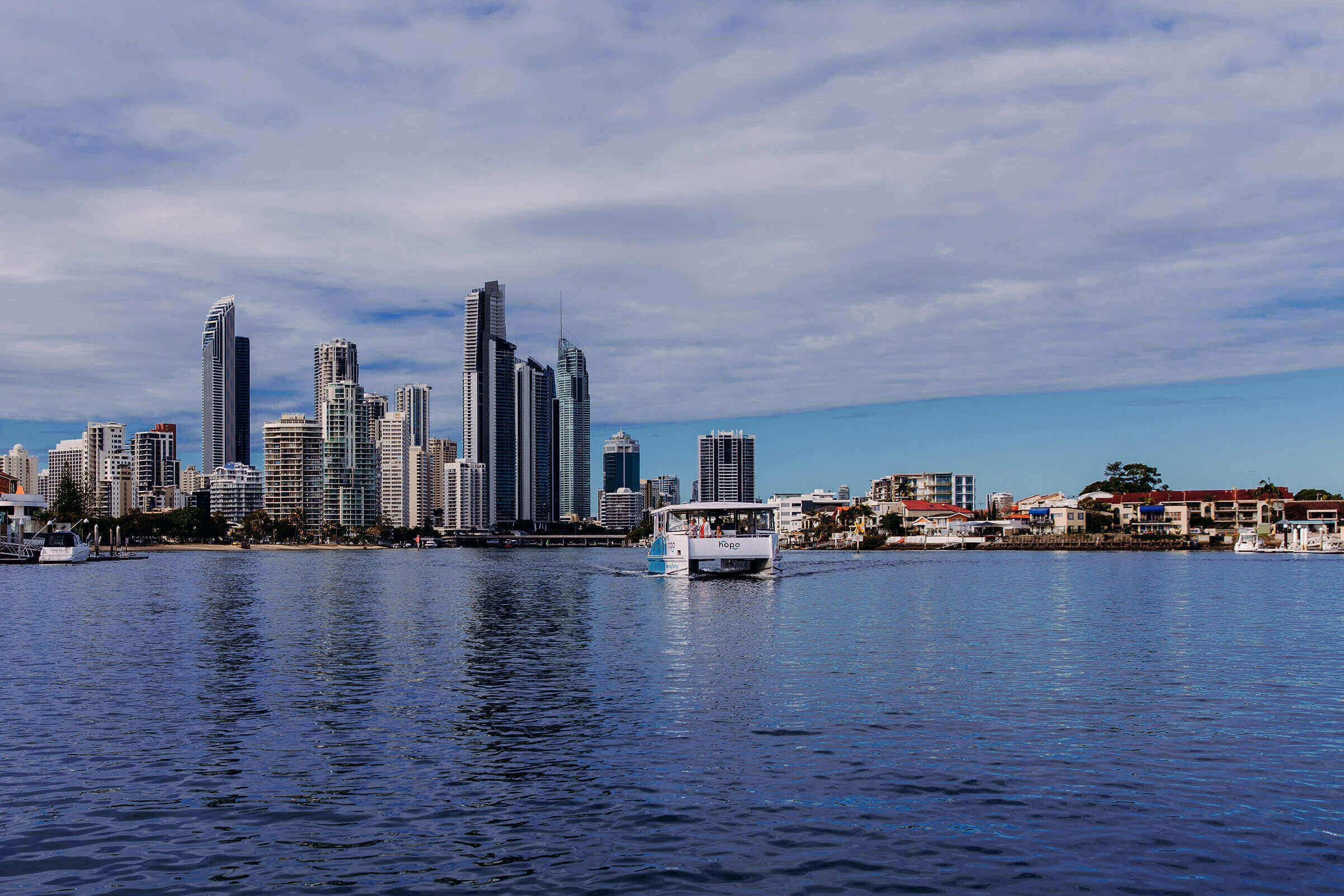 The Gold Coast is arguably one of the greatest cities in Australia. Boasting an average of 300 days of sunshine, pristine coastlines, premier shopping, and theme parks, it's hard to pass up. But did you know there is more to the city than just surf and sand? And the best way to see it all is not by road, but along the beautiful rivers that weave through the city.
Hopo ferries are a recent addition to the Gold Coast landscape. The iconic blue and white ferries are instantly recognizable as they drift across the sparkling waterways. Popular with locals and tourists alike, no visit to the Gold Coast is complete without a trip on the ferry, and here's why.
Ultimate sightseeing experience
Start your day at any of the five destinations and hop on and hop off as you please. Hopo has stops at five iconic Gold Coast locations: Surfers Paradise, HOTA, Home of the Arts, Marina Mirage, Broadwater Parklands, and Sea World. These are five of the best highlights on the Gold Coast and can be seen in one day with a Hopo day pass. 
The best part of sightseeing with Hopo is that even the journey has its perks. The friendly skipper shares their knowledge and the secrets of the Gold Coast via the onboard commentary. Pass houses of the rich and famous, including everyone's Kung Fu fighter, Jackie Chan or the 'Thorpedo' himself, Ian Thorpe. 
Bonus tip: The ferries conveniently depart hourly, seven days a week.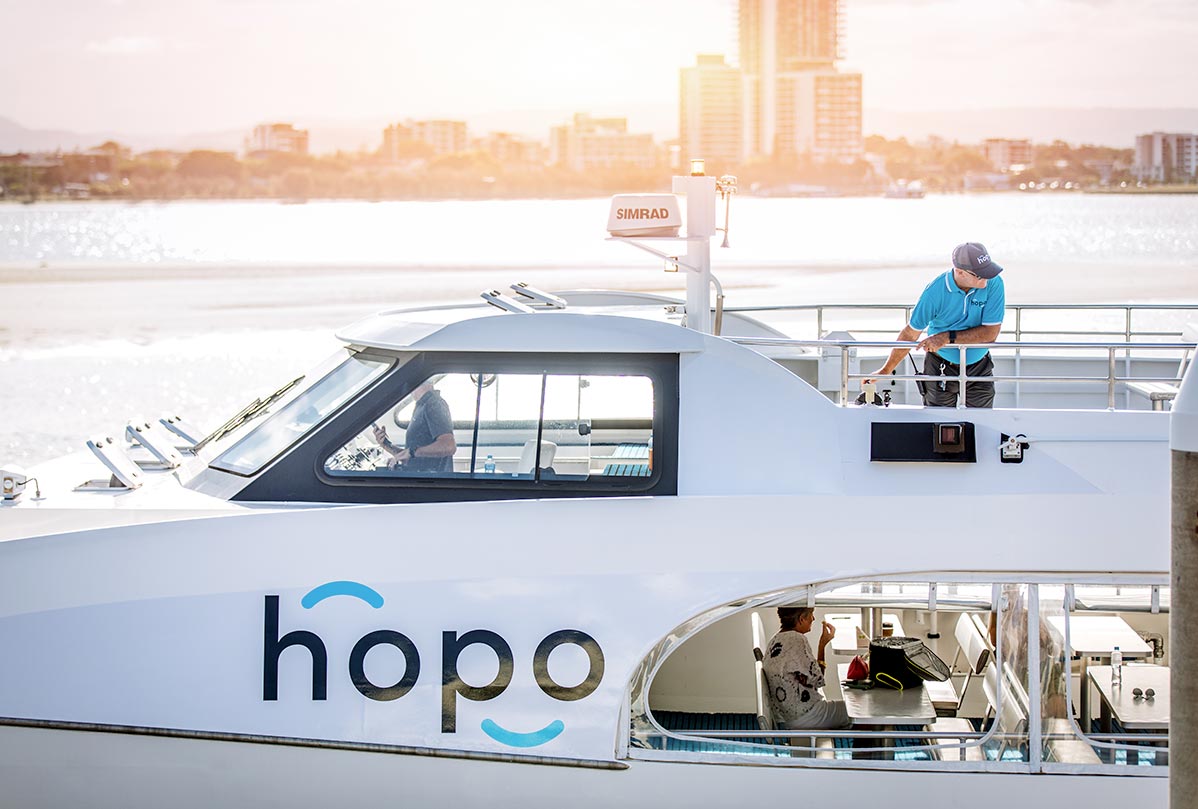 It's the journey, not the destination
Picture a glorious, sunny day. The breeze in your hair as you cruise down sparkling waterways on the way to your next destination. Don't picture it; live it aboard a Hopo Gold Coast Ferry. More than transport from one place to another, it is the perfect addition to your Gold Coast vacay or a locals day out. Hopo does all the hard work of travel, i.e. no more sitting in traffic or driving around to find a car spot.  
Bonus tip: Hopo has a small selection of alcoholic drinks onboard for you to enjoy a cold, crisp beverage. Put your feet up, wine in hand, and let your troubles drift away.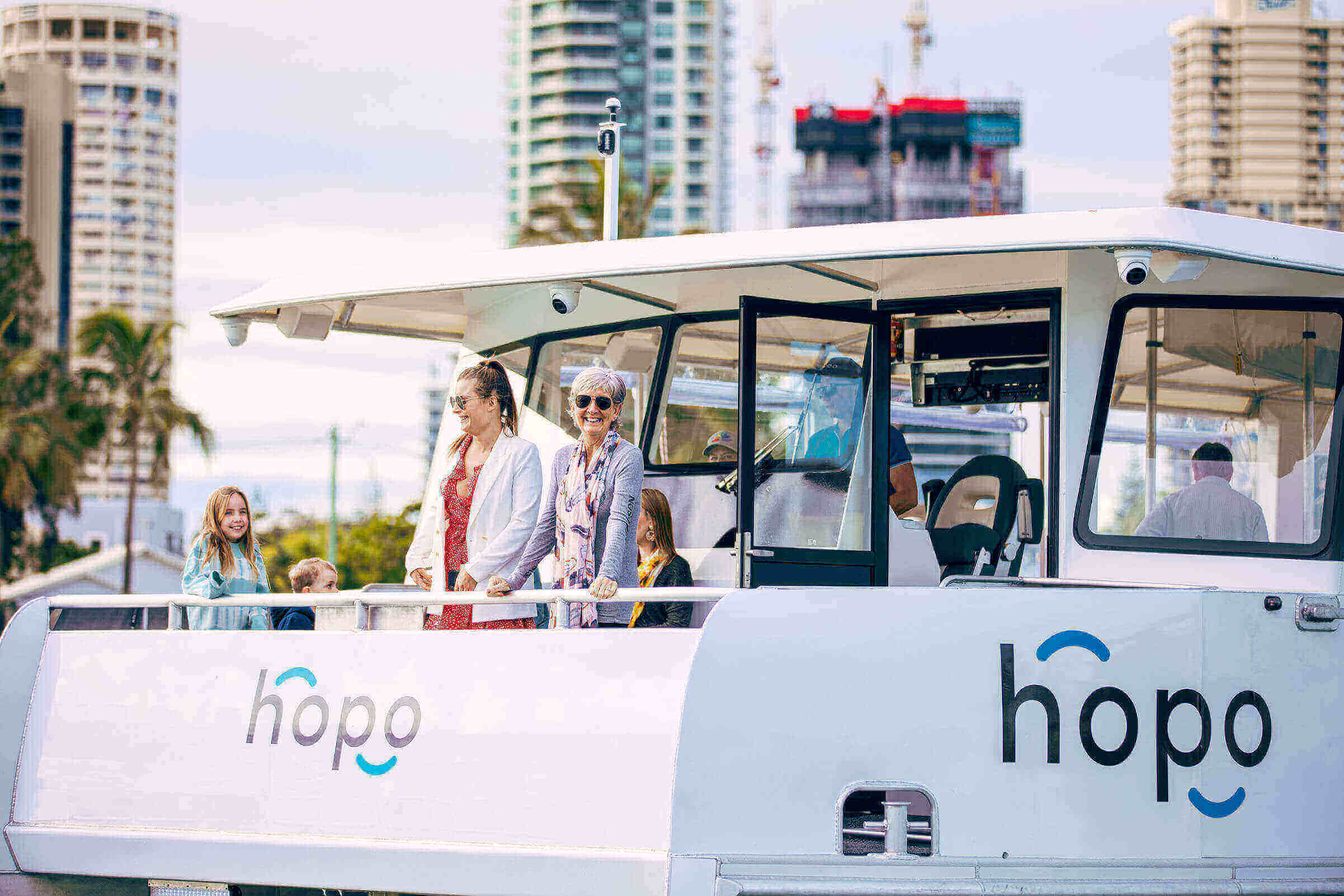 Perfect for the budget-savvy
Hopo ferry fares are an affordable way to see the Gold Coast. When you are on holiday, looking for something different to do in the city, or using it for your daily commute, Hopo Gold Coast Ferry has made it affordable for all your travel needs. With fare options to suit concessions and seniors, families, and 'frequent floaters', Hopo is an ideal choice. If you use the service regularly, save up to 40% on fares with a Frequent Hopper Pass.
"I'll take them on the Hopo"
Have you ever had visitors from out of town and have been stuck on where to take them? Hopo is now your go-to for all of your guests. Hopo is something to be added to every tourist's Gold Coast bucket list. For those with little time, a round trip is perfect for the bustling visitor. Complete a round trip and see the five must-see Gold Coast destinations without leaving the comfort of the ferry. For those with a whole day to spare, hop on and hop off at all destinations and see the city's highlights. They'll tick off their Gold Coast bucket list and thank you for being the best tour guide ever.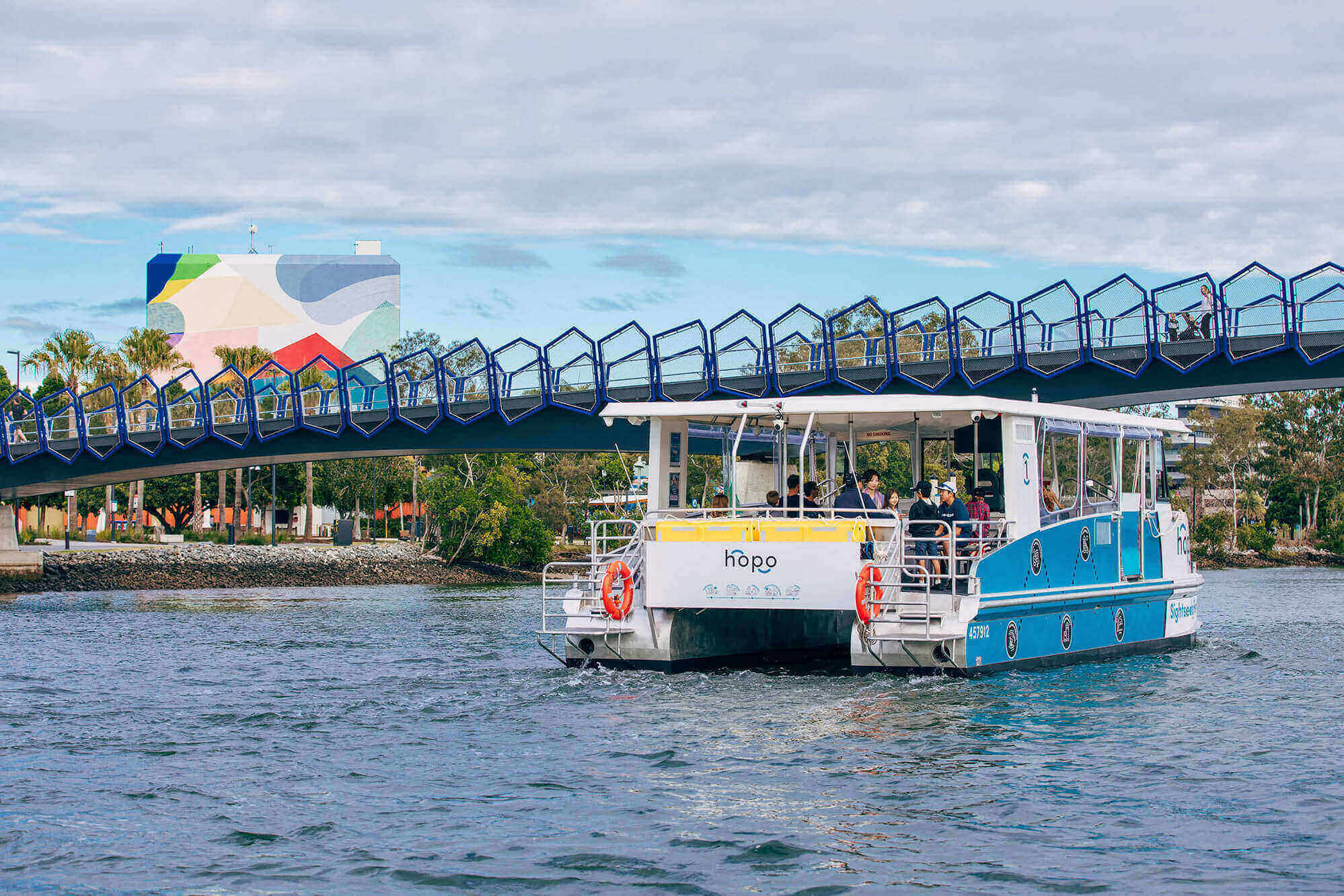 Ready to see the Gold Coast from the best view in town? Check out fare options and experience Hopo Gold Coast Ferry for yourself.
BOOK NOW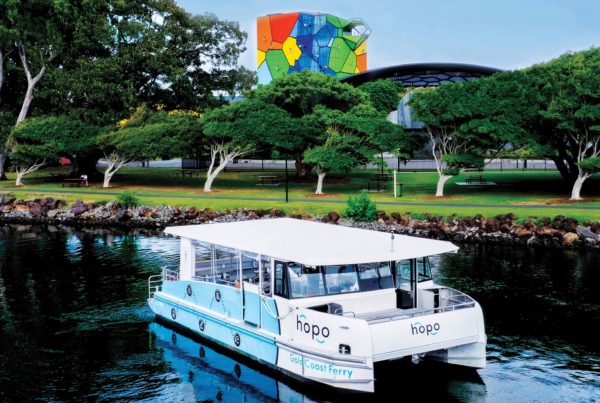 Local Discounts & Benefits
Hopo's version of the go card is the Locals Frequent Hopper Pass it's great for…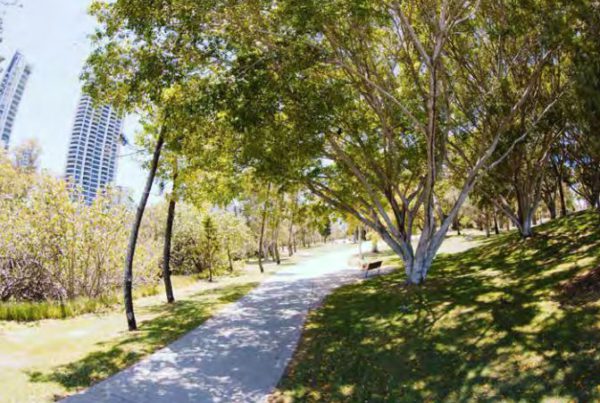 Gold Coast Commonwealth Walk: The best way to see the Gold Coast.
When it comes to sightseeing on the Gold Coast, did you know there is one…