Gold Coast Summer School Holiday Fun With Hopo Gold Coast Ferry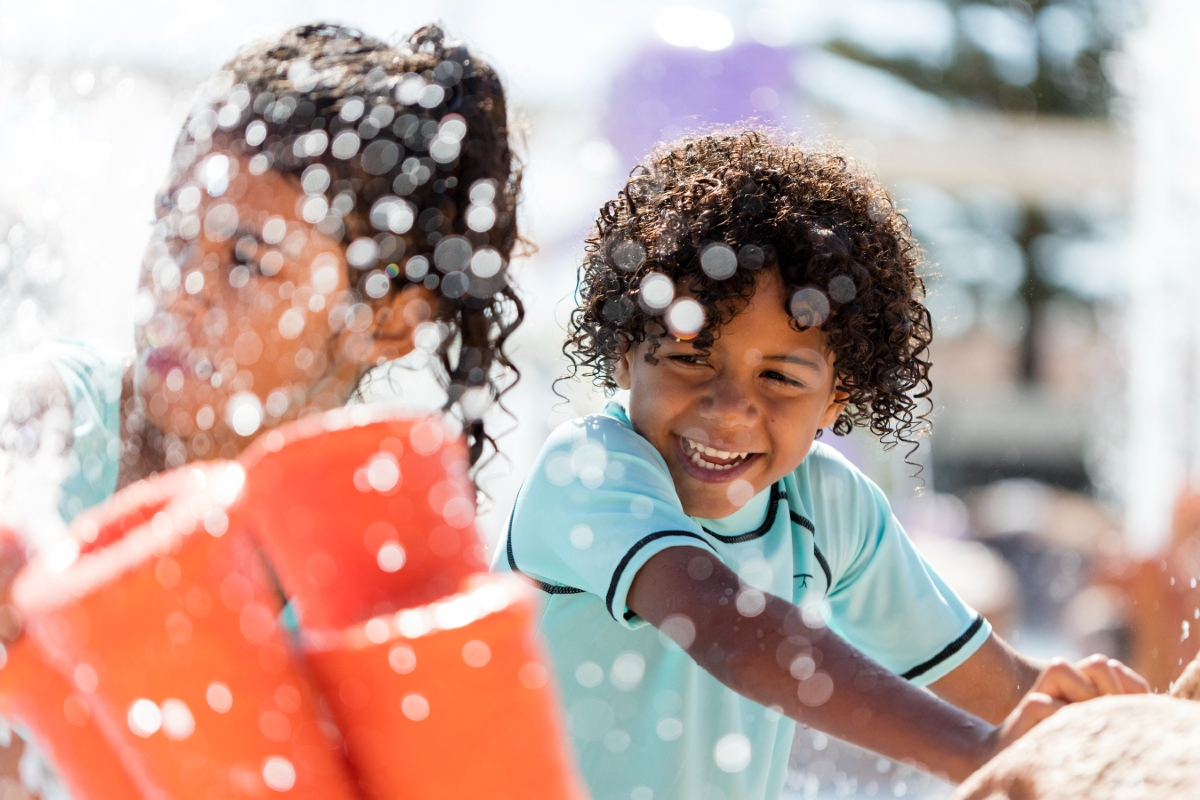 Hop around the Gold Coast to oddles of holiday fun with Hopo. (Image credit: Village Roadshow Theme Parks)
The Gold Coast is the perfect place for families to embrace all that summer has to offer and have fun in the sun! With stunning beaches, tranquil waterways, parks and playgrounds, and indoor entertainment, there is always something going on in the sunshine city. Hop on and hop off around to the very best on offer this school holidays with Hopo Gold Coast Ferry.
Broadwater Parklands
The perfect spot for a swim, play, picnic, or a trip into buzzing Southport.
GC Aqua Park
Nothing says summer more than getting into the water and the GC Aqua Park is a safe way for kids of all ages to enjoy climbing and sliding on the fun obstacles! Featuring some of the tallest water obstacles in Australia, the GC Aqua Park promises boundless fun and can be found just a stone's throw south of the Southport Ferry Wharf. A bonus for parents is the onsite cafe, serving excellent coffee, cold drinks, and light refreshments. Check out our Hopo Discount Partners page for exclusive discounts to this attraction.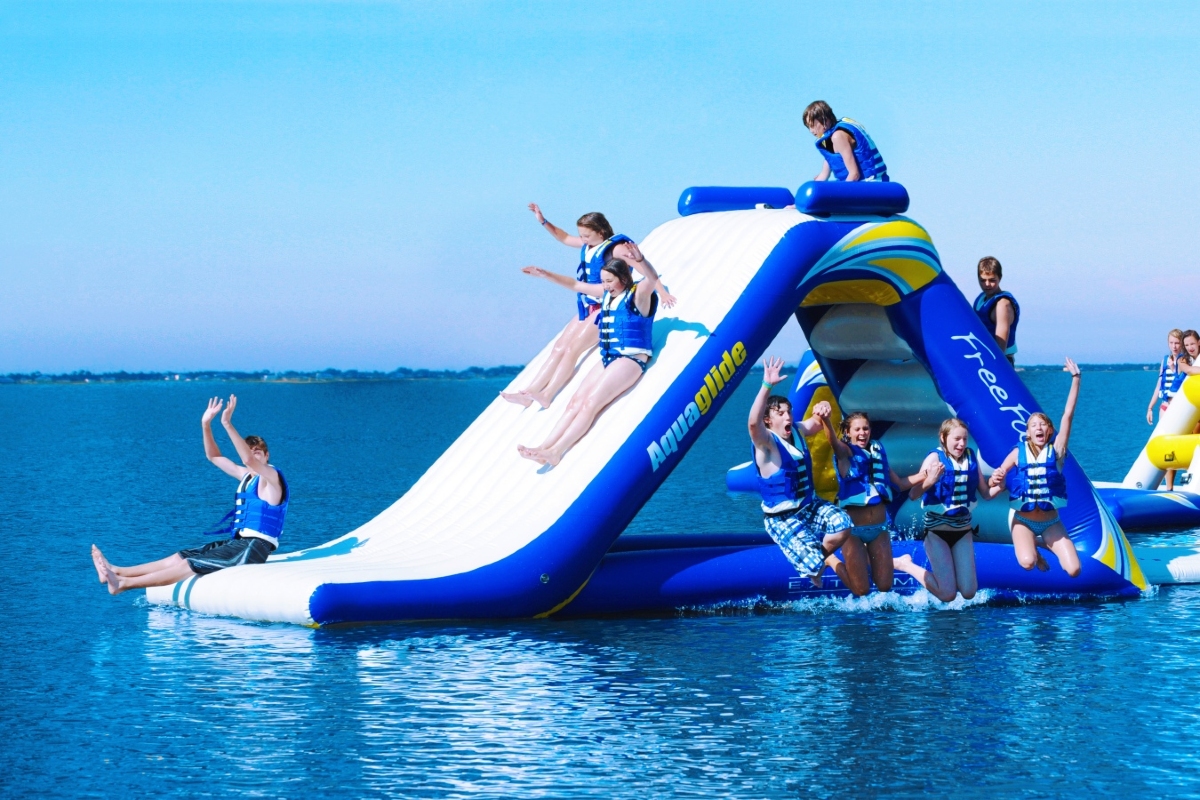 The GC Aqua Park is perfect for small and big kids alike. (Image credit: GC Aqua Park)
The Rockpools Water Play
A firm favourite for toddlers and small children and conveniently adjacent to the Southport Ferry Wharf. Decorated with marine-themed equipment and jets it is the perfect place for hot days and provides hours of fun! Lifeguards supervise The Rockpools during opening hours. Check the City of Gold Coast website or notices by The Rockpools for current operating hours. Hopo Discount Partner, The Fish Shak is conveniently located nearby, serving hot/cold drinks and tasty takeaway food options.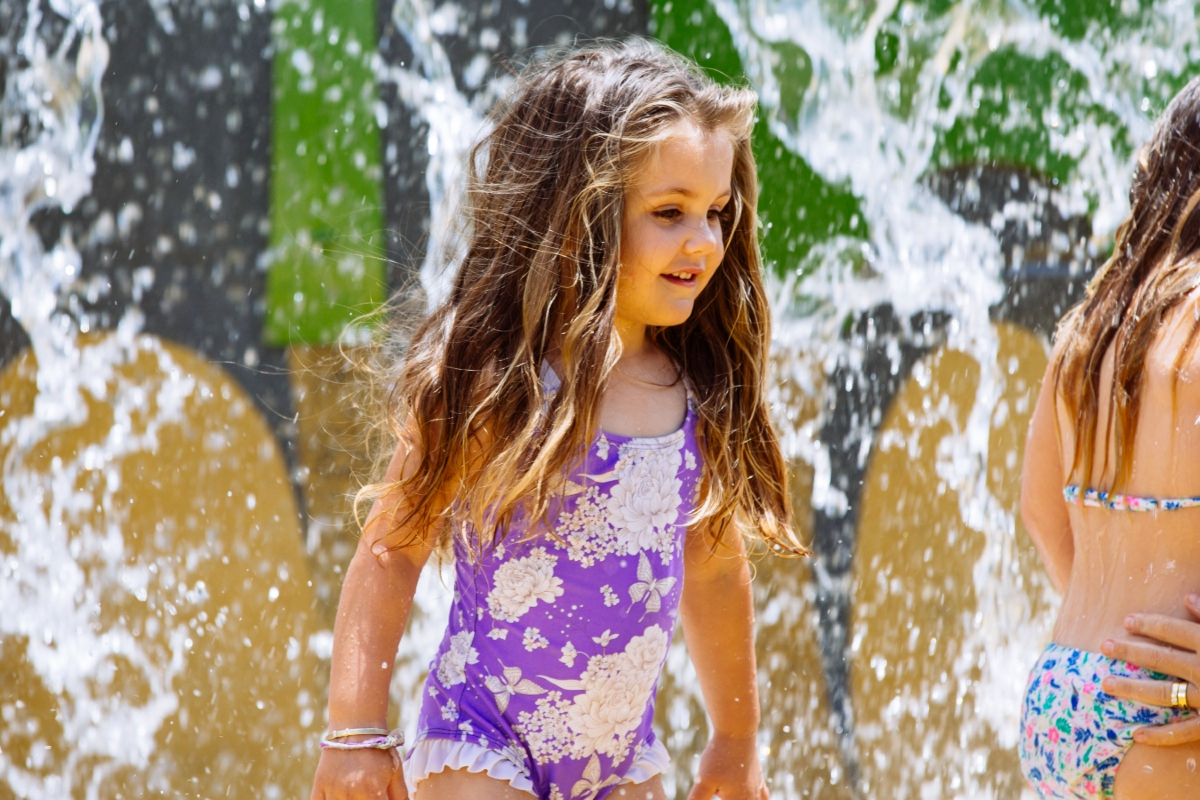 Splash out at the Broadwater Parklands Rockpools. (Image credit: City of Gold Coast)
Peninsular Playground
Broadwater Parklands' newly installed $5 million dollar Peninsular Playground is one to check out these school holidays.  The playground spans 5,000 square metres and features a four-level spiral tower with interactive play equipment like a glockenspiel, binoculars, telescopes, suspended nets, rope tunnels and an enclosed slide, as well as a water and sand play area. This mind-blowing tribute to all things play is located an easy 10-minute walk along flat paths to the north of the Southport Ferry Wharf.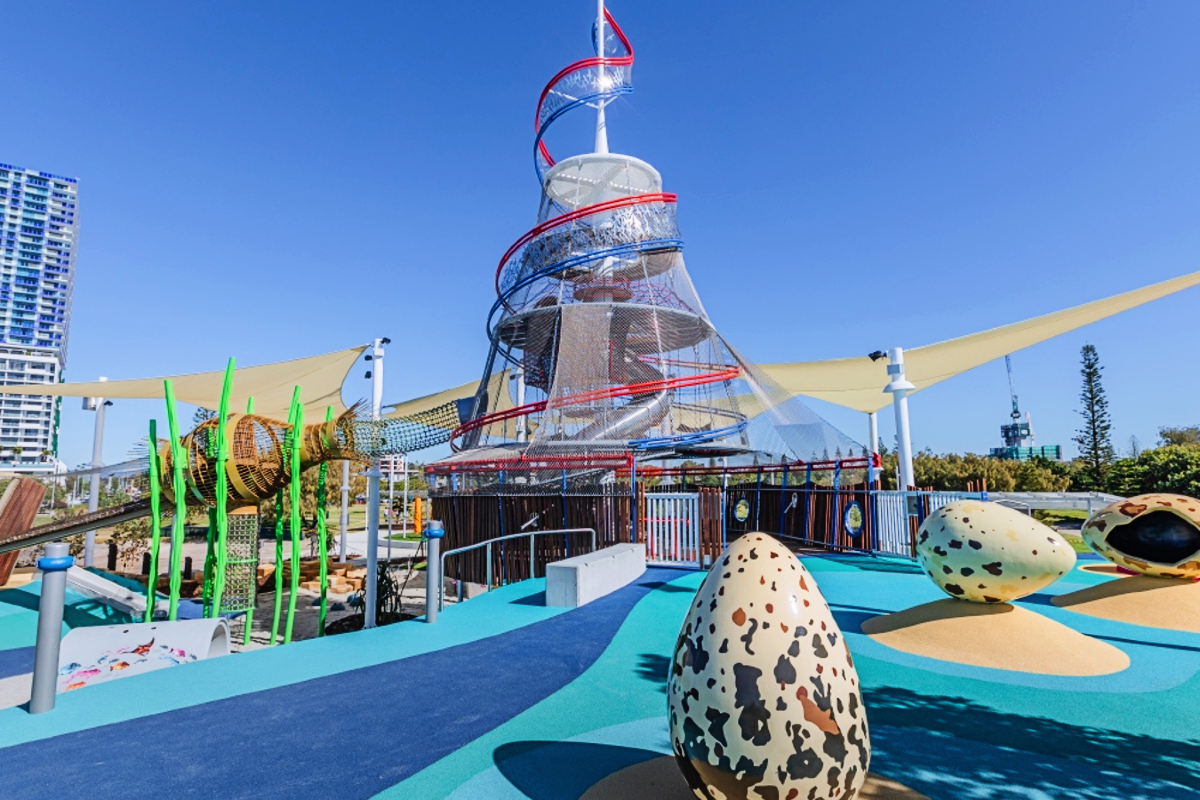 Marvel at the multi-million dollar Penninsular Playground. (Image credit: City of Gold Coast)
Sea World
Enjoy rides, animal exhibits and marine education.
Sea World Marine Park
Australia's No 1 Marine Park, Sea World, provides a wonderland of beautiful marine animals, exciting rides, amazing presentations and unforgettable Animal Adventures. Where else can you meet polar bears, penguins, seals, tropical fish, rays, sharks and sea jellies all in one place? Sea World is dedicated to educating its guests about the importance of protecting the oceans and marine life and this passion shines through in the exciting presentations, such as the Affinity Dolphin Presentation. Head to the Sea World Ferry Wharf and let the adventure begin.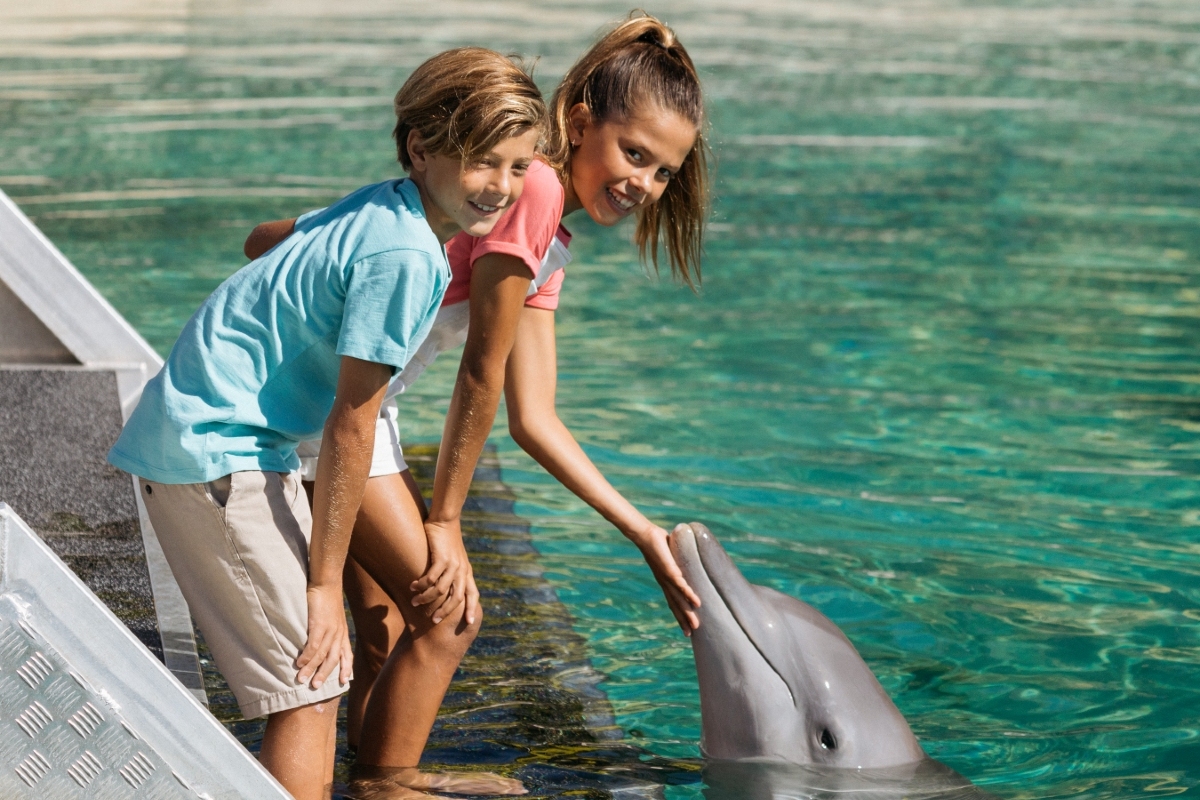 Getting up close and personal with the dolphins is a must-do during a visit to Sea World Marine Park. (Image credit: Village Roadshow Theme Parks)
HOTA, Home of the Arts
Home of the arts, culture, theatre, dance and much more.
HOTA Art Gallery
The Children's Gallery within the HOTA Gallery is specially designed to provide arty fun "for little and not so little" hands. From December 3, the new exhibition will be Tropic Arcadia, an unexpected, new travel destination for families! Jump off at the Home of the Arts Ferry Wharf to explore Tongan-Polynesian artist Samuel Tupou has created a curious, pop-up island for you to explore. Entry to HOTA Gallery and the children's gallery is free.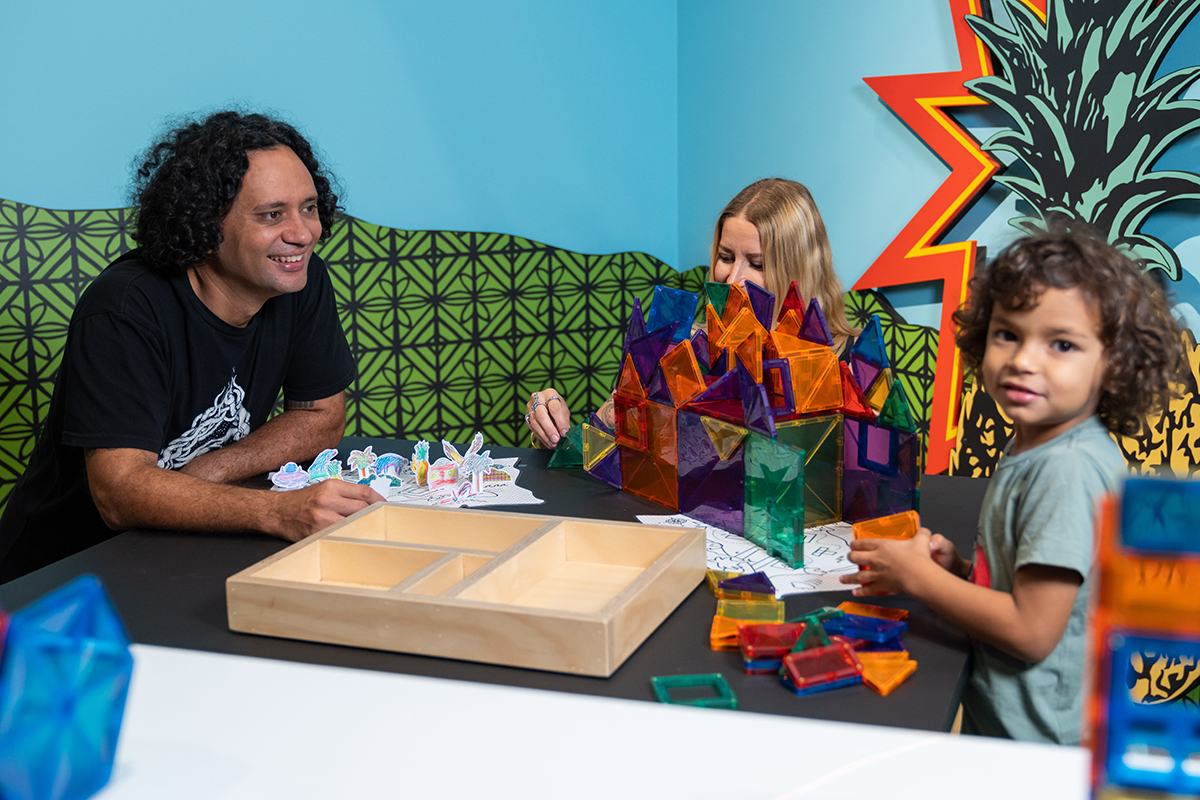 Tongan-Polynesian artist Samuel Tupou demonstrates an interactive display within Tropic Arcadia. (Image credit: HOTA, Home of the Arts)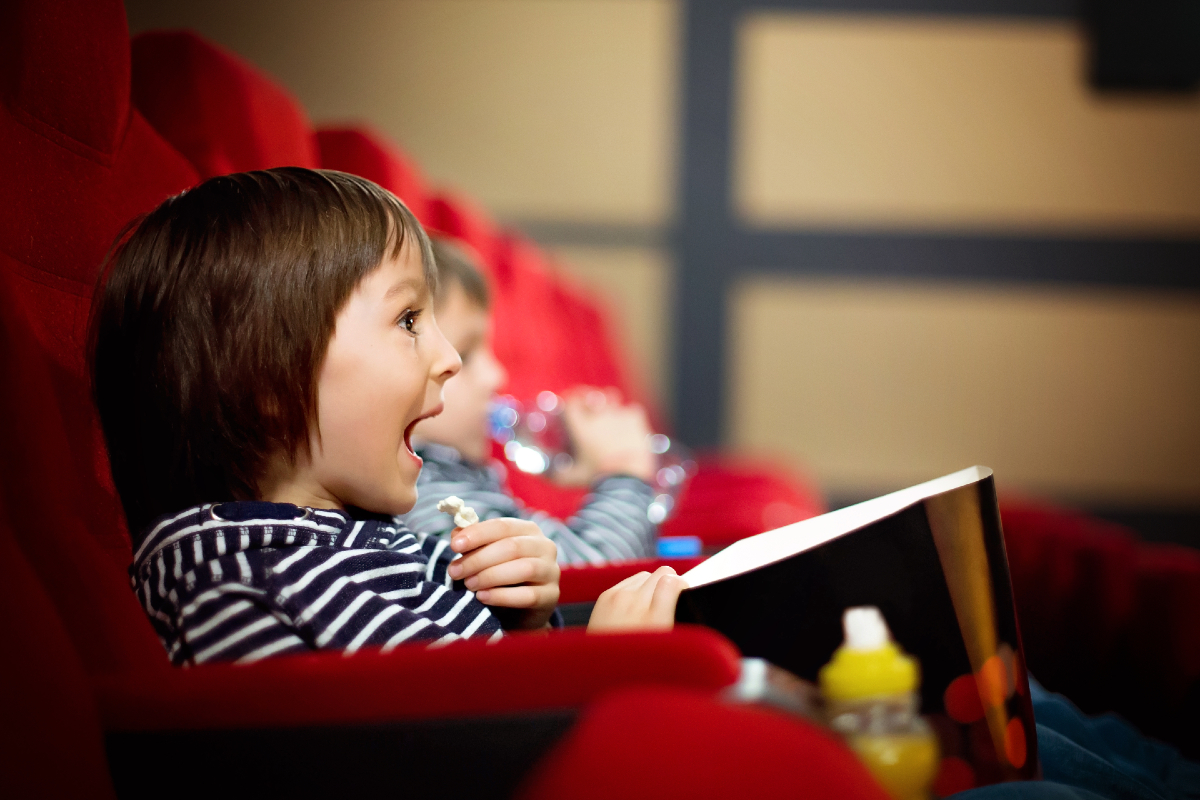 Catch the latest flick in comfy seating in the state-of-the-art HOTA Cinema.
Surfers Paradise
The Gold Coast hub for beaches, cafes, shopping and nightlife
Cavill Avenue
Cavill Avenue in Surfers Paradise is the bustling laneway connecting the iconic beach to the Nerang River. Enjoy the revamped Paradise Centre, restaurants and entertainment venues. During the school holidays, the street entertainers bring joy throughout the area. Infinity, with its universe of stunning special effects is a Hopo favourite. As is Holey Moley, Australia's best mini golf venue.  Check out our Hopo Discount Partner page for exclusive discounts to this destination.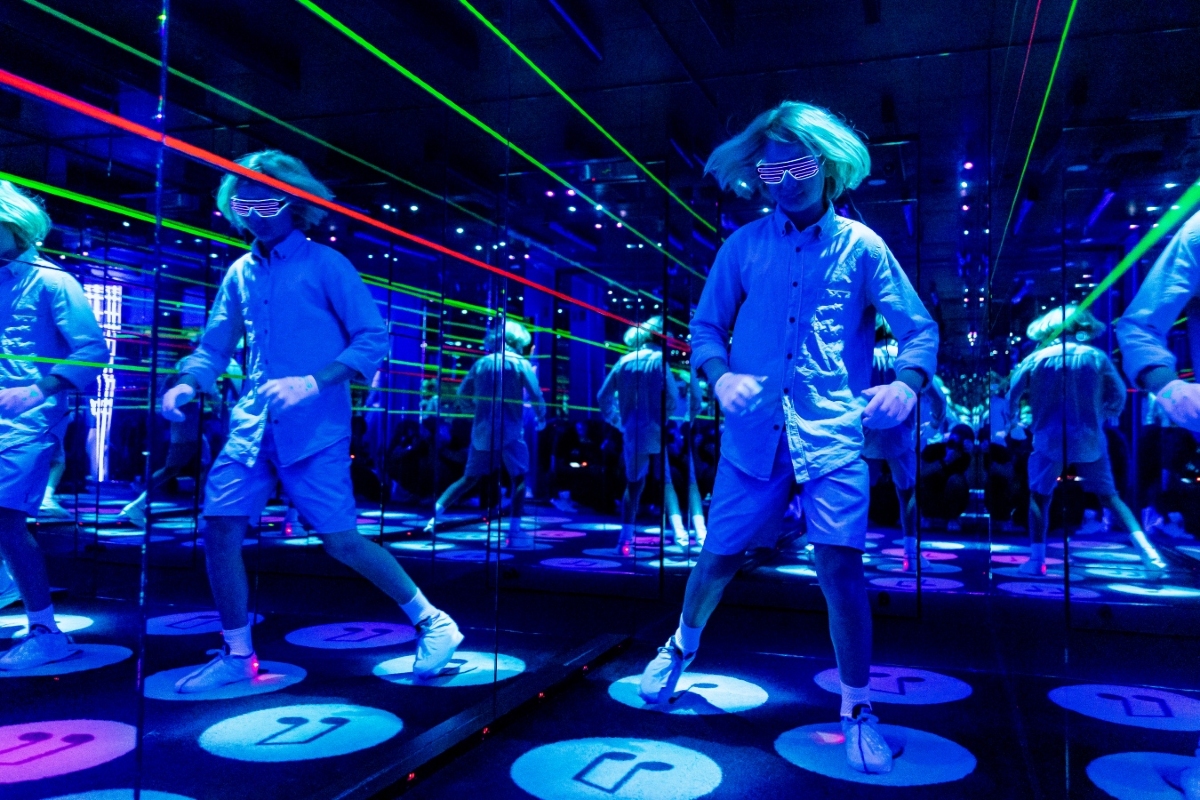 Undertake a 30 minute journey into a futuristic maze-like world. (Image credit: Infinity Gold Coast)
Surfers Paradise Beach
Soak in the sunshine at the iconic Surfers Paradise Beach. Famous for its golden sand beaches and lively atmosphere, it is a favourite for tourists and locals alike. Build sand castles or learn to surf, all under the supervision of lifeguards. Hop to Surfers Paradise Ferry Wharf and take a 10-minute stroll where blue breakers and white sand await.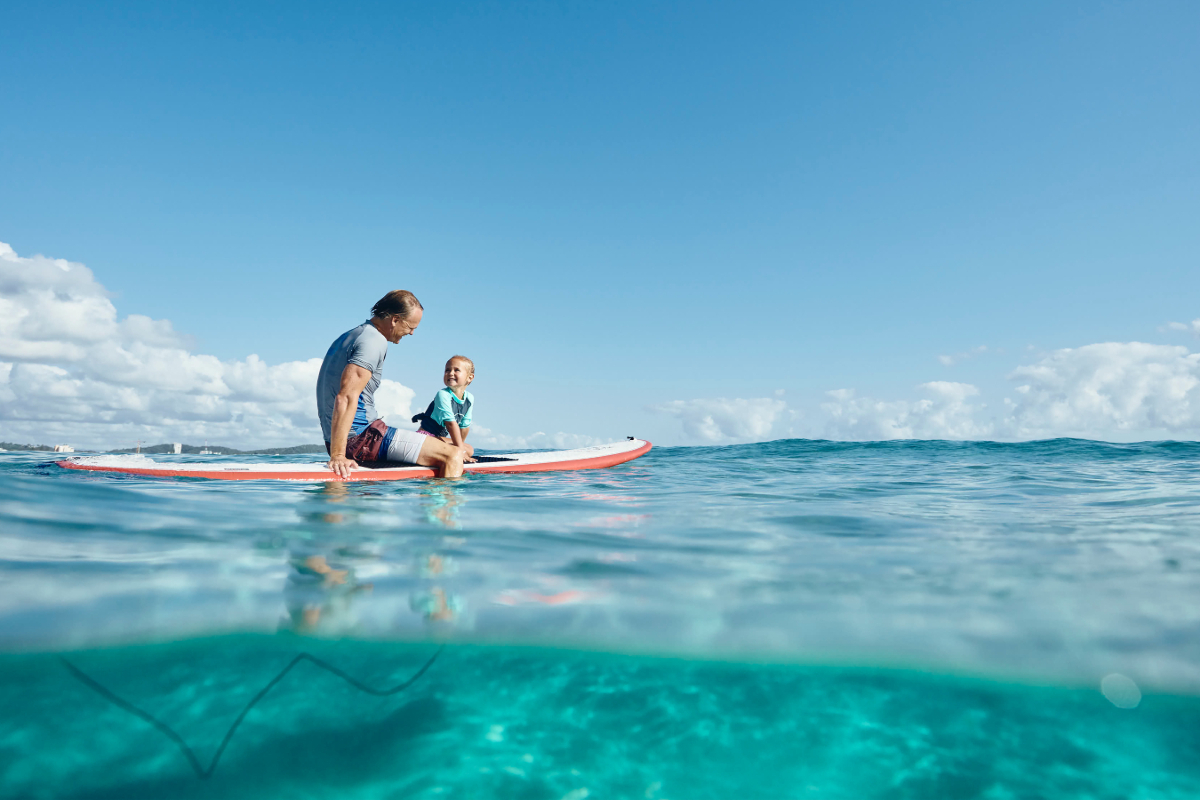 Surf Queensland's most iconic beach at Surfers Paradise. (Image credit: Destination Gold Coast)
ArtRoll
ArtRoll is a free, self-guided tour of murals located along the Gold Coast. So if your family would like fresh air, exercise and fun exploring different areas and seeing some stunning murals along the way, this trail is for you! Murals are available near the Surfers Paradise Ferry Wharf, and Southport Ferry Wharf. You can even bring your rollerblades, bikes, scooters and skateboards on board!  See the ArtRoll website for more information on maps and directions.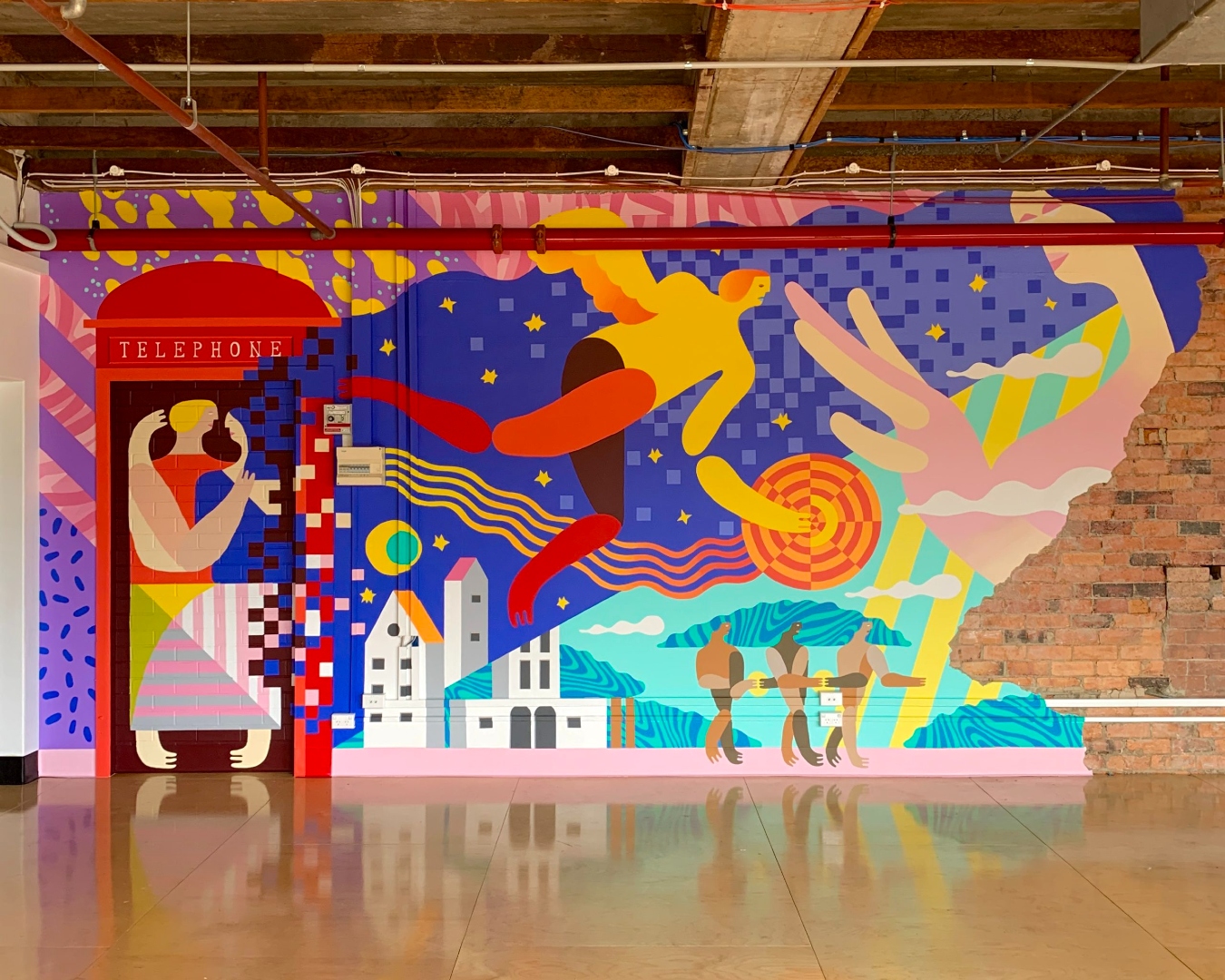 Discover Gold Coast street art with a free self-guided tour on wheels. (Image credit: Art Roll)
Travel via Hopo Gold Coast Ferry to experience the best the city has to offer. Take advantage of great value Hop On Hop Off Day Passes and children under five travel for free!
Book Now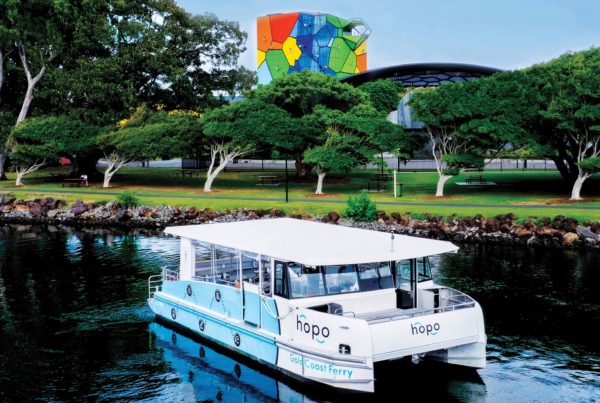 Local Discounts & Benefits
Hopo's version of the go card is the Locals Frequent Hopper Pass it's great for…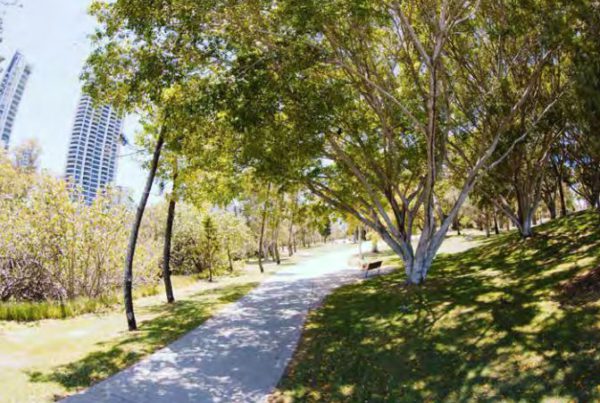 Gold Coast Commonwealth Walk: The best way to see the Gold Coast.
When it comes to sightseeing on the Gold Coast, did you know there is one…