History of Australia's Sea World
Sea World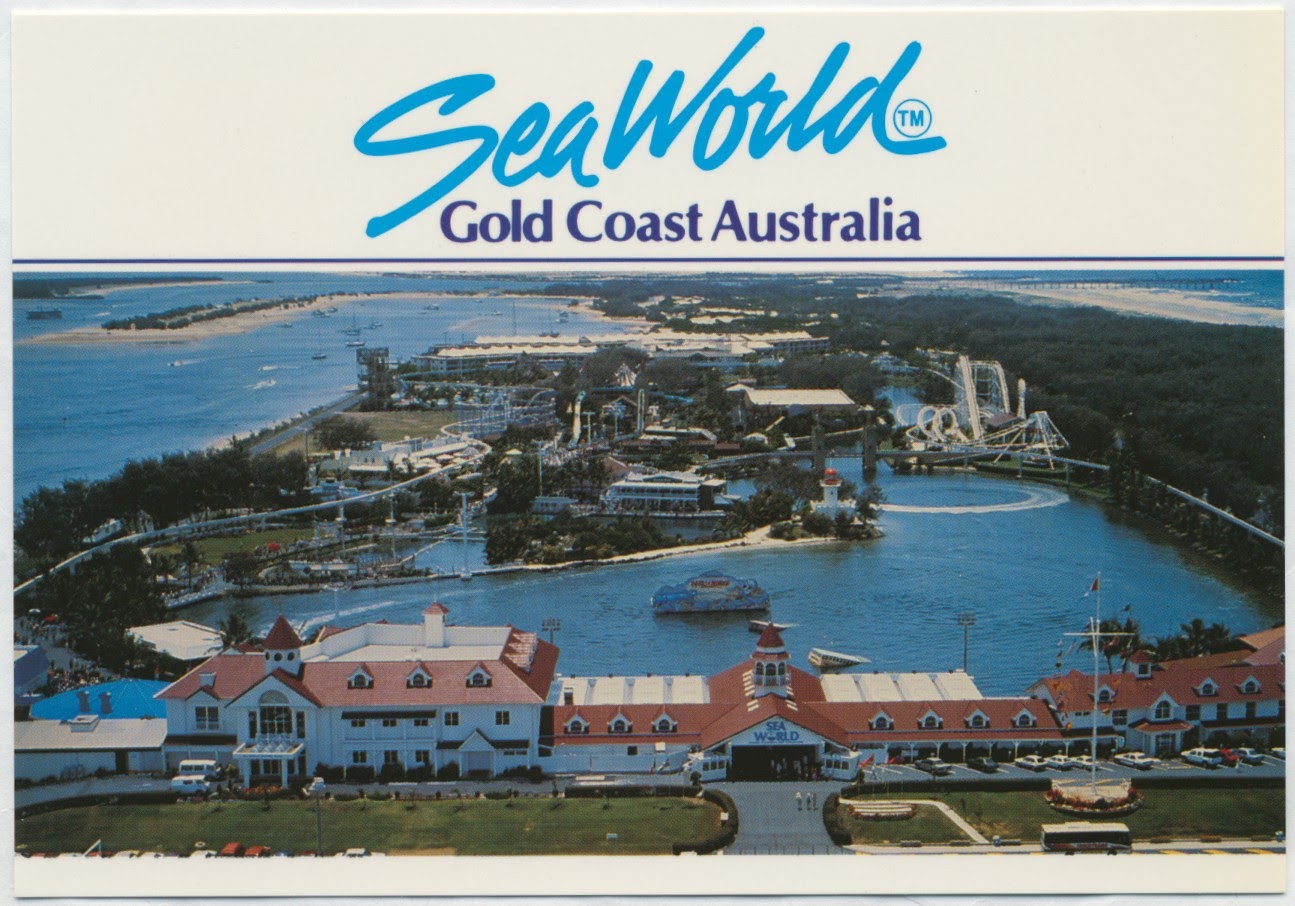 Sea World on the Gold Coast is one of Australia's most beloved theme parks. From their thrilling water rides and captivating animal exhibitions to their animal rescue and rehabilitation programs. It is also home to the Sea World Cruise terminal Hopo Gold Coast Ferry Stop. If you're looking for a great family day out, purchase a Hopo day pass and travel to Sea World by Hopo ferry.

But did you know that Sea World has been part of the Gold Coast landscape since the late 1950s?  Read along and follow us as we take a journey through the history of Sea World Australia.
Surfers Paradise Ski Gardens
It all began in 1958 when local Gold Coast businessman, Keith Williams, purchased a block of land by the Nerang River and developed the Gold Coast's first major tourist attraction. A lover of water skiing, Williams created the iconic 'Water Ski Show', which presented "water ski shows that combined comedy, aqua ballet and action".  Surfers Paradise Ski Gardens was a huge success and even held the 1965 World Water Ski Championships.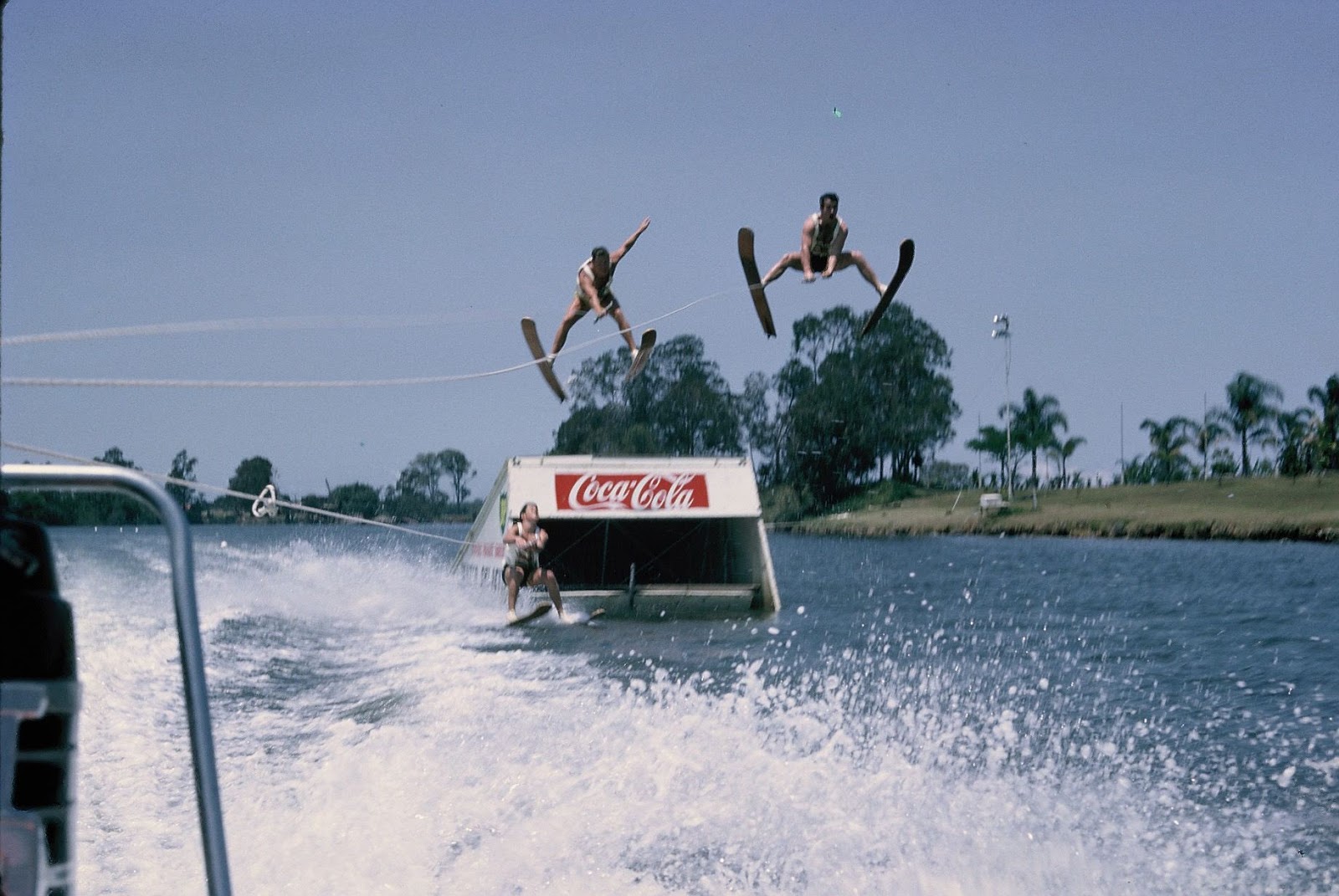 The famous Water Ski Show taking place at Surfers Paradise Ski Park in, the 1960s. Image courtesy Queensland Places
Transforming into Australia's largest marine theme park
In 1971, Ski Gardens moved to the Spit, changed its name to Sea World, and introduced dolphins and other marine life into the park.  Its main competitor was an aquatic theme park, Marineland. The company took a major step forward when Williams purchased Marineland in 1976. The performers and marine life were transferred to the ever-growing Sea World, taking the top spot as the premier aquatic attraction in Queensland. 
As its popularity grew, so did Sea Worlds attractions. In 1978, the much loved Vikings Revenge Flume Ride was built, which ran until 2016, when it was closed in 2016 to make space for new rides. 1981 saw the release of the Corkscrew, Australia's first 'triple loop' roller coaster.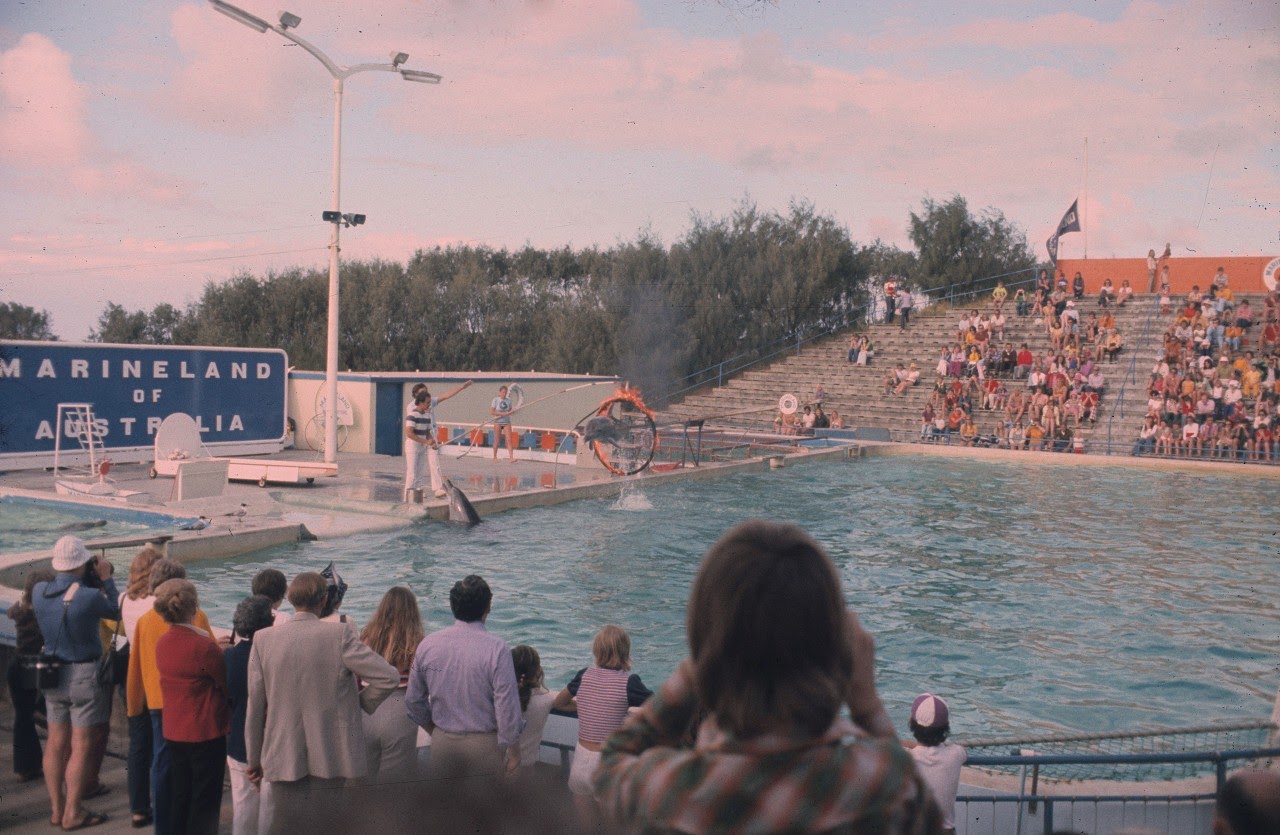 Gold Coast 'Marineland' before Williams purchased it for the Sea World brand. Image courtesy Queensland Places.
Sea World Australia today
The Gold Coast has become known as Australia's theme park hotspot, with tourists flocking to check out the newest and coolest rides and exhibits. As a result, Sea World has dedicated the last decade to introducing modern and thrilling attractions.

The hype has been building about the construction of 'The Leviathan', the first wooden rollercoaster built in Australia in 35 years. It's due to open in September 2021.

In December 2000, two orphaned polar bear cubs were rehomed to Polar Bear Shores. Today, the two brothers are accompanied by a young polar bear, Mishkah, whose playful personality is a crowd favourite.  Other animal exhibitions include little penguins, jellyfish, sharks, stingrays, sea lions and dolphins.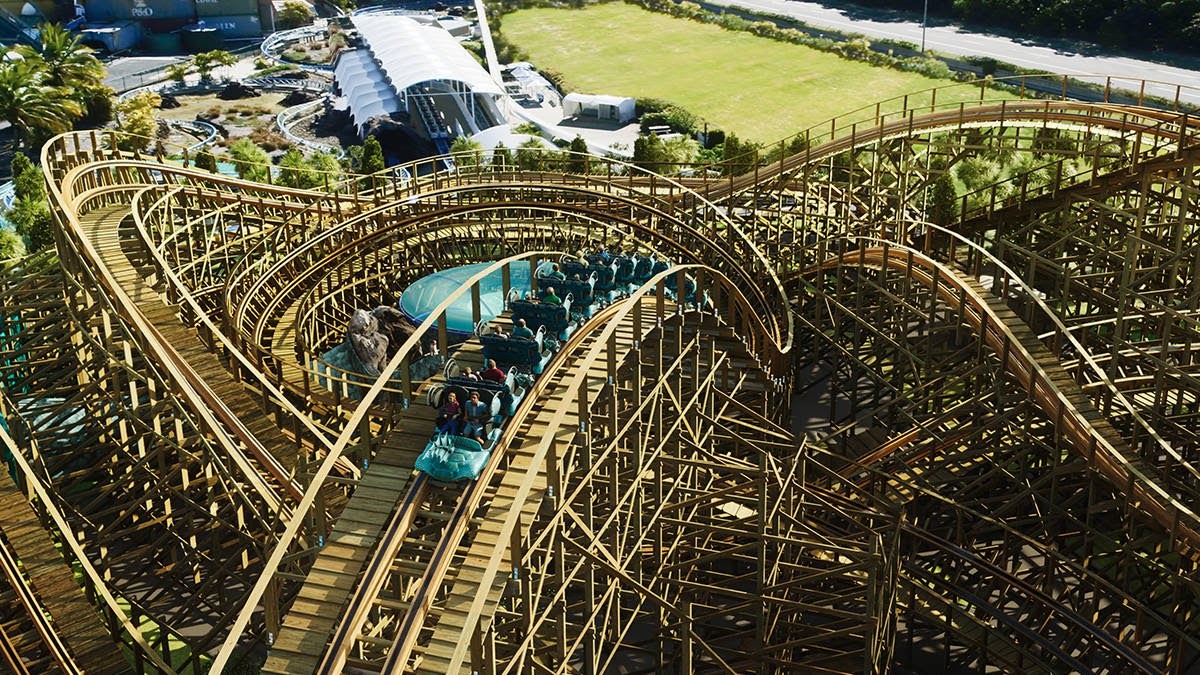 The thrilling Leviathan roller coaster at Sea World. Image courtesy Sea World Australia.
Marine wildlife rescue and education
Sea World plays a considerable role in marine rescue and rehabilitation of marine life through their non-profit Sea World Research & Rescue Foundation. Each rescue they make contributes to public awareness and scientific knowledge to help further educate people and protect wildlife.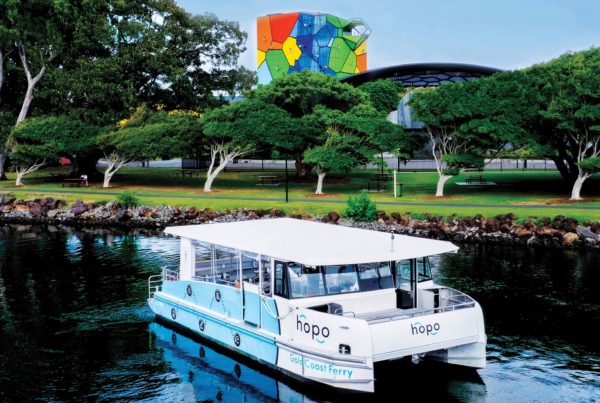 Local Discounts & Benefits
Hopo's version of the go card is the Locals Frequent Hopper Pass it's great for…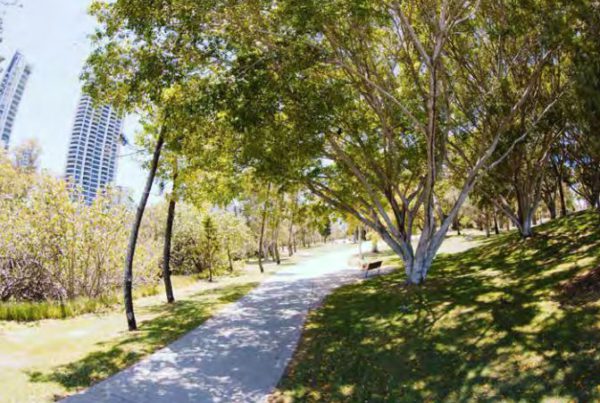 Gold Coast Commonwealth Walk: The best way to see the Gold Coast.
When it comes to sightseeing on the Gold Coast, did you know there is one…