For the romantics: Dating with Hopo Gold Coast Ferry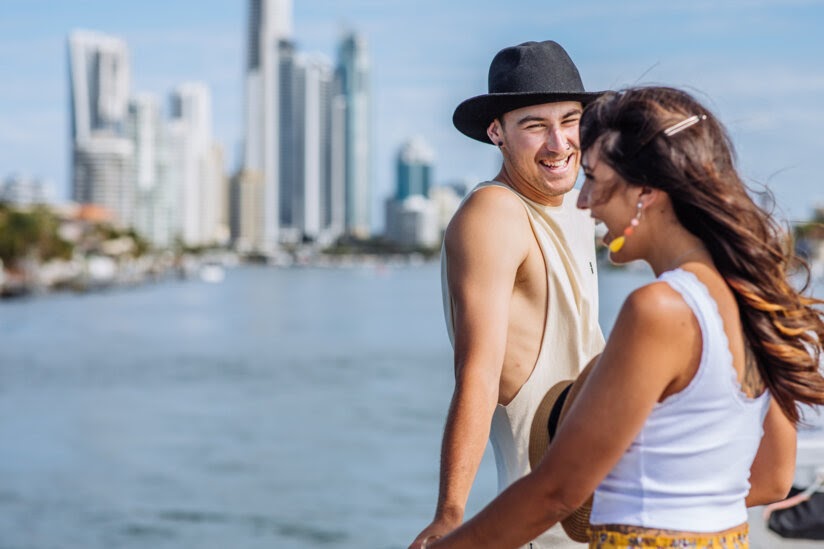 So, you've finally worked up the courage to ask that special someone out, and they've said yes. Congratulations! Or maybe you've been dating someone for a while and are running out of ideas for exciting and memorable dates. Either way, this blog is for you. Connect with people, form closer bonds, date on your terms and, most importantly, make it fun with Hopo Gold Coast Ferry service. It is undeniable that dating can be super nerve-racking… So to ease your nerves, we have put together a list of unique and lovable date ideas utilising Hopo as your favourite Hop On Hop Off mode of transport.
The location you choose sets the tone for your date. Below are Hopo's five destinations: Surfers Paradise, Broadwater Parklands, Marina Mirage, HOTA and Sea World. You may want to hop off at one or two of these locations for your date, or if it is going well, perhaps you could visit all five!
Surfers Paradise
Energetic, enthusiastic and exciting! Surfers Paradise offers an electric social scene with world-class nightlife venues, award-winning restaurants and free artistic and cultural community events. The Surfers Paradise Beachfront Markets, for example, operate every Wednesday, Friday and Sunday night between 3:00pm and 8:00pm. Stroll along the iconic foreshore with your special someone to discover some of Gold Coast's most unique market stalls, all while taking in the ocean breeze. The foreshore is bustling throughout the day with walkers, cyclists, surfers and beachgoers all sharing the beachfront boulevard, creating an incredible atmosphere – one that is sure to impress your date! 
Take a romantic stroll on the white sands of Budds beach, with a smoothie or juice in hand. 

Invest in a surfing or stand-up paddleboarding lesson for you and your date. Have a laugh AND learn a new skill!

Enjoy a romantic buffet lunch or dinner cruise from the Surfers Paradise Pier with Sea World Cruises.

For the more traditional romantics, have dinner and drinks at The Island Gold Coast Rooftop and watch the city light up from above. 

Hunt down the perfect cup of coffee. This shouldn't be too hard considering the Gold Coast's thriving cafe scene.

For the adventurous, experience the thrill of freefall flight without the danger with iFly Gold Coast's indoor skydive centre.
Broadwater Parklands
The Gold Coast's world class Broadwater Parklands offers a range of diverse locations and venues designed for almost everything and anything, including romance. Find a shady spot under a tree for an intimate picnic, or take a stroll through the park while soaking in the sunshine or moonlight.
Attend a 'Movies Under the Stars' night and take advantage of the fantastic food truck options.

Engage in meaningful conversation over a coffee at Shak Expresso – an icecream and espresso bar offering freshly brewed, barista-made coffee using a unique blend of Piazza Doro beans.

Share a few laughs over some of the best locally caught seafood on the Gold Coast at The Fish Shak.
Marina Mirage
Situated at Main Beach, Marina Mirage offers boutique shopping and waterfront dining for you and your special someone to indulge. Overlooking the beautiful marina, you can treat your date to sunset cocktails or a deliciously decadent lunch or dinner. Marina Mirage hosts many award-winning, fine dining restaurants including Glass Dining & Lounge Bar, Ristorante Fellini, Sky Restaurant and King Crab Co.
Held every Saturday from 7:00am to 12:00pm, stroll the Marina Mirage weekly Gourmet Farmers Markets and purchase some farm fresh, organic and local produce. 

View and discuss some divine art pieces at Anthea Polson Art.

Pamper yourselves by getting a couples massage at Esteem Medi Spa.
HOTA, Home Of The Arts
HOTA, Home Of The Arts, hosts a number of free and ticketed events and workshops every day. From Party in the Park (a bi-monthly outdoor music festival) to Gold Coast's Annual Film Festival, HOTA has an event for every occasion – and dates are no exception!
Forget Netflix and chill – watch a movie at one of HOTA's cinemas. The movies shown at HOTA are often exclusive, meaning you probably won't find them at your local cinema.

Tour an art exhibition and show off your art expertise (or have a laugh at your lack of it!). With a new and improved gallery scheduled to open in early 2021, there has never been a better time to expand your art knowledge.
Sea World
Sea World offers the perfect combination of fun, adventure and relaxation, guaranteed to charm your date. It is a marine mammal park, oceanarium and theme park promoting conservation through education and the rescue of sick, injured or orphaned wildlife. If your special someone happens to be an animal lover, then Sea World will be a great place for you to hop off Hopo!
Visit Australia's #1 Marine Park and observe tropical fish, penguins, dolphins, seals and more. Bonus points if you do so holding hands!

Attend Sea World Carnivale in 2021 and enjoy an evening filled with internationally inspired dining and spectacular entertainment. Think fire twirlers, musicians, dancers and more!

Get up close and personal with the gentle giants of the ocean with Sea World Cruises' whale watching tour. 

Surprise your date with a helicopter flight and admire Gold Coast's breathtakingly beautiful city and waters in style.
Dates are an opportunity to meet someone new or ignite a spark between you and someone you already know. They are also an opportunity to have fun, share laughs, or at the very least, learn something new about yourself. Hopo allows you to be whisked around the waterways, turning transportation (something normally mundane) into something exciting and whimsical. Exploring the Gold Coast with your special someone has never been so convenient, scenic and awe-inspiring. Now that you have a potential itinerary mapped out, give your date a call!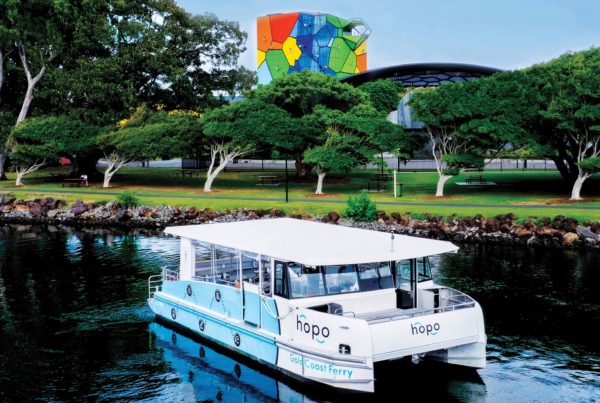 Local Discounts & Benefits
Hopo's version of the go card is the Locals Frequent Hopper Pass it's great for…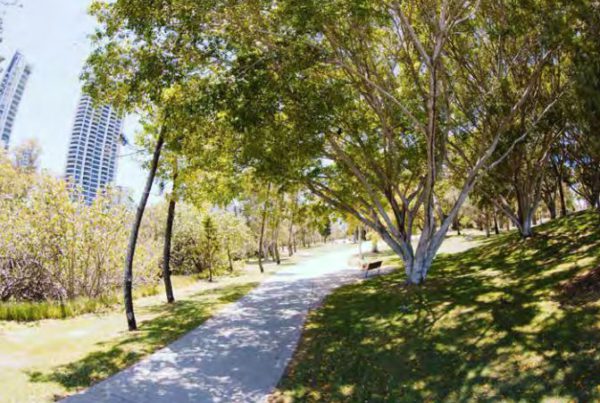 Gold Coast Commonwealth Walk: The best way to see the Gold Coast.
When it comes to sightseeing on the Gold Coast, did you know there is one…