Destination overview: The vibrant Surfers Paradise
Surfers Paradise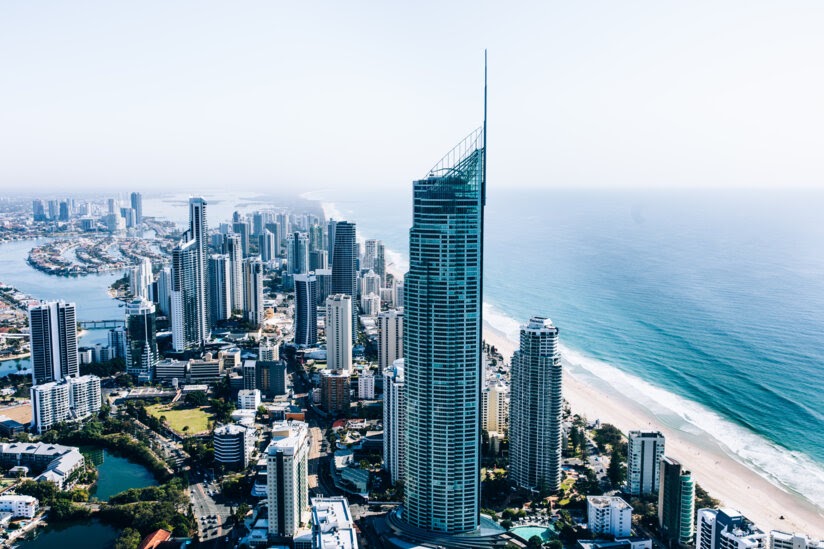 The Gold Coast is renowned for its patrolled beaches, elaborate system of inland canals and waterways and its adventurous theme parks. But if you've heard of the Gold Coast, chances are you've heard of Surfers Paradise. Surfers Paradise is a must-see destination if you are visiting the Gold Coast, with the ever-so vibrant Cavill Avenue and skyscraper skyline being just about anyone's cup of tea! The modern foreshore is bustling throughout the day with walkers, cyclists and skateboarders all utilising this spectacular beachfront boulevard. Beachside shopping, dining, bars and clubs offer the complete holiday experience all in one compact destination package.
To eat and drink
Surfers Paradise is an international hub when it comes to culture and cuisine. The bright lights are what put the humble surf city on the worldwide tourist map, but there is much more to Surfers Paradise than highrises. In recent years, the area's culinary scene has improved drastically, and now Surfers Paradise has a way of beckoning even the most zen travellers. Yamagen is a funky Japanese izakaya (informal Japanese snack bar) located inside QT Gold Coast Hotel, and has a reputation for being one of, if not the, best restaurant in the city. The Island Rooftop, the bar and restaurant of The Island Gold Coast (a newly renovated boutique hotel), is probably the most talked about venue on the Gold Coast. It is Italian-inspired and attracts just as many locals as it does tourists. It offers one of the best Sunday sessions around!
To visit
No Gold Coast holiday is complete without a beach day at the infamous beaches of Surfers Paradise. Swim and surf along the impressively expansive beach of golden sand, stretching two kilometres! It is patrolled by three lifeguard towers, helping to ensure the safety of swimmers and beachgoers. The beach itself is backed by the esplanade, lined with seating areas and barbecues with ocean views for those wanting to just take it all in. For the more adventurous, invest in a surfing or stand-up paddleboarding lesson. You are bound to not only have a few laughs, but to make memories you will cherish forever.
To do
In a city surrounded by water, you can expect to find many more water-related activities for you to partake in. The Surfers Paradise pier is a docking point for numerous boats and cruises, including Hopo's Gold Coast Ferry Service. Conveniently positioned in the heart of the city, the pier is also a docking point for Sea World Cruises – you may want to take your special someone on a dinner cruise! Alternatively, there are providers offering private boat or jetski hire. And if you've had enough of the water, Timezone, Strike Bowling, iFLY, Holey Moley and King Tutts Putt-Putt are all amusing activities for you to do on land. A must-do is the SkyPoint daytime or twilight climb. Look it up – you won't be disappointed.
Nightlife
Surfers Paradise is no stranger to late nights, live music and slick clubs. Whether you want to enjoy a casual cocktail with friends or cut shapes on the dance floor until 4am, Surfers Paradise has it all. It's a place for you to have fun, let loose and potentially wake up in the morning with a few, minor regrets. But at least you are guaranteed to have a great story! A popular venue, especially among university students, is the Beer Garden situated on the busy Cavill Avenue. Enjoy a social beer and some live music here, and still be in bed by midnight. If you would rather be fist-pumping into the early hours of the morning, then Elsewhere may be the place for you. Elsewhere is one of those rare Gold Coast nightclubs where you can actually rub shoulders with locals. This little hotspot is a hub of disco balls, groovy electronic beats and a 70s style light-up dancefloor.
Shopping
There is no shortage of shops in Surfers Paradise. From local boutiques to mass-market fashion retailers, this seaside city is a shopaholic's heaven. For a shopping centre, visit Paradise Centre on Cavill Avenue. Its stores include Ally, Cotton on Body, Novo Shoes, Typo, Universal Store and Souvenir Shoppers. If you are after smaller scale, local brands and designers, then perhaps the Surfers Paradise Beachfront Markets would be more your style. These twilight markets are located on the Esplanade at the end of Cavill Avenue and operate all year round, every Friday and Saturday from 4pm to 9pm. Enjoy the gentle ocean breeze as you stroll the foreshore, and discover over 100 market stalls from local artisans and creatives.
There is no doubt that Surfers Paradise has an appetite for attention. It is a lively, vibrant and sparkly international hub. But don't let this deter you! Instead, allow yourself to get swept up in it – feel the energy that radiates from its centre. Surfers Paradise is constantly evolving and it is this consistency for updating itself that keeps millions of travellers coming back for more.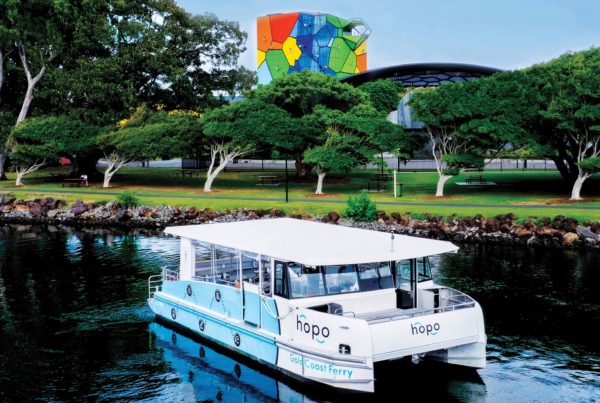 Local Discounts & Benefits
Hopo's version of the go card is the Locals Frequent Hopper Pass it's great for…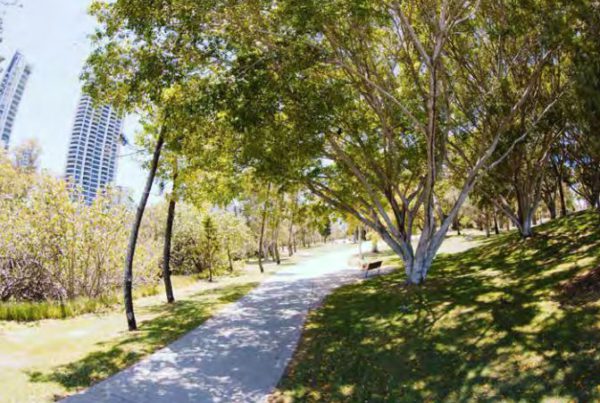 Gold Coast Commonwealth Walk: The best way to see the Gold Coast.
When it comes to sightseeing on the Gold Coast, did you know there is one…