Destination overview: The marvels of Marina Mirage
Marina Mirage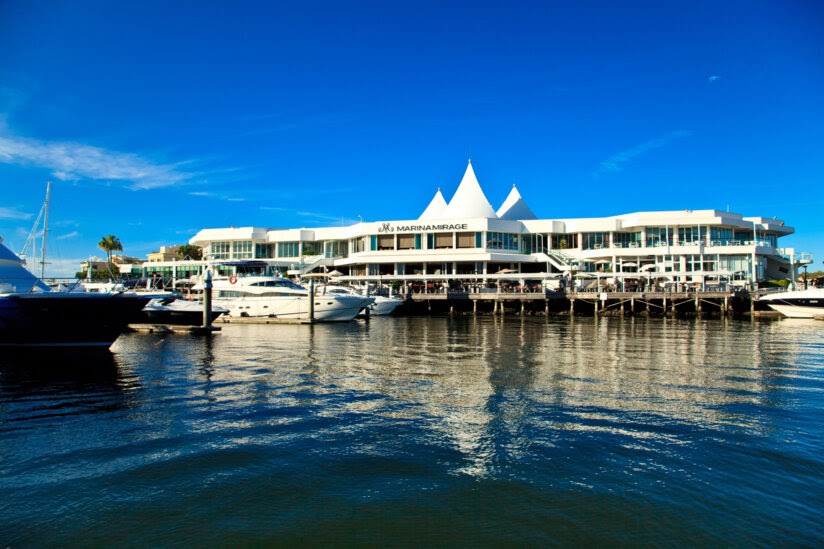 If you like shopping for the sake of shopping, or better yet, you perceive shopping as a hobby, then Marina Mirage might well be the perfect place for you. Marina Mirage is the Gold Coast's premier destination for boutique shopping and waterfront dining. Nowhere else on the Gold Coast sums up glamour and indulgence quite like Marina Mirage. Luxuriate in the elegant and enviable lifestyle our region is so well known for and remember, treating yourself is a form of self-care!
Located at Main Beach, Marina Mirage is a high-end, harbourside shopping centre that lies directly opposite the five star Sheraton Grand Resort & Spa and adjacent to the world's first Palazzo Versace hotel. Marina Mirage offers the opportunity to pamper and spoil oneself, with an abundance of designer fashion stores like Christensen Copenhagen, Tommy Hilfiger, Gazman and GANT. The centre also accommodates local boutiques and designers including Sonia Stradiotto Couture, Janine Edwards, Element, WYSE and Anthony Leigh Dower. If shopping isn't exactly your cup of tea, you may fancy a facial or relaxing massage at Esteem Medi Spa while you wait for your loved ones.
Forget the shopaholics for now… Marina Mirage is also a foodie's heaven. Think waterfront dining and fresh, gourmet food. On the waterfront boardwalk and overlooking the floating marina, you can enjoy afternoon cocktails or a delectable dinner at one of the many award winning restaurants. Among them is Omeros Bros, Seafood Restaurant, Glass Dining & Lounge Bar, Ristorante Fellini, Sky Restaurant and King Crab Co. The Marina Mirage weekly Gourmet Farmers Market is another favourite with locals who prefer organic and locally sourced, fresh produce. Held every Saturday from 7am to 12pm, you will find a wealth of quality produce, artisan pastries, homemade jams, organic juices and specialty coffee.
Marina Mirage has set a benchmark for style, design and lifestyle on the Gold Coast. The centre has secured its status as Queensland's most iconic waterfront shopping, dining and leisure destination and holds a special place in the hearts of locals and tourists alike. Whisk around our pristine local waterways with Hopo Gold Coast Ferry and continue to be delighted at Marina Mirage!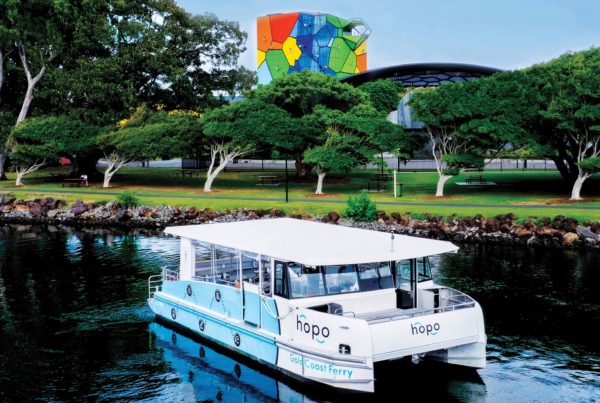 Local Discounts & Benefits
Hopo's version of the go card is the Locals Frequent Hopper Pass it's great for…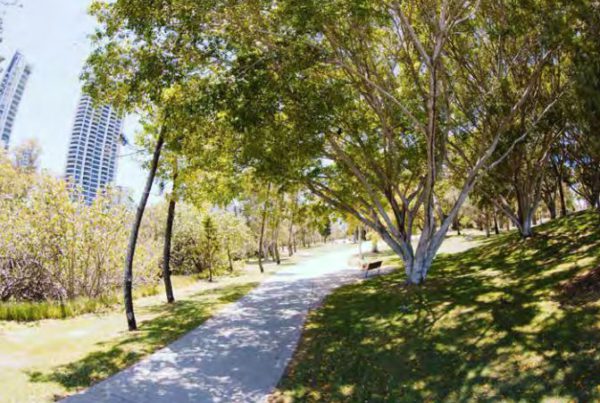 Gold Coast Commonwealth Walk: The best way to see the Gold Coast.
When it comes to sightseeing on the Gold Coast, did you know there is one…