Destination overview: Broadwater Parklands in Southport
Southport Broadwater Parklands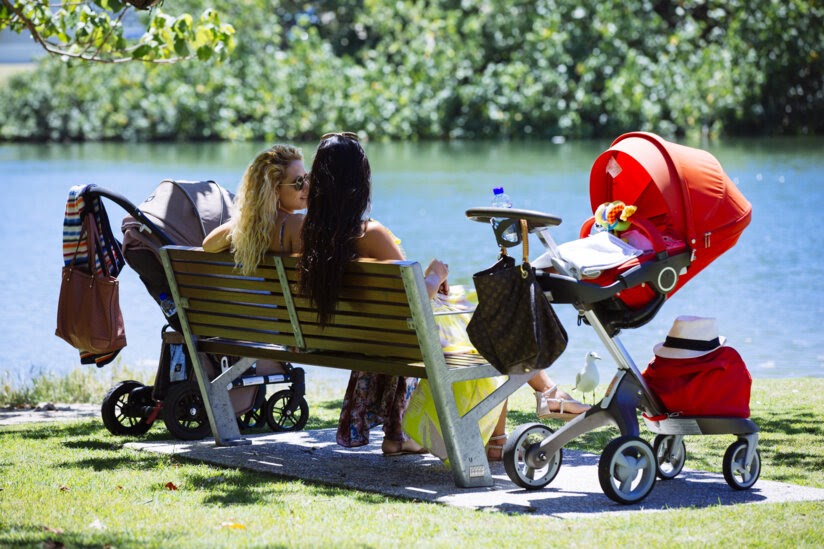 The Gold Coast is best explored with a salty breeze aboard the comfortable and spacious Hopo Ferry. Cruising from one iconic location to the next, Hopo stops at the buzzing Broadwater Parklands. Broadwater Parklands is exactly what it sounds like – a parkland full of things to do right by the waterway. An aquatic centre, enclosed ocean pools and an extensive kid's park can be found right near the drop-off point. A short and sweet stroll will see you at Chinatown and Australia Fair – a gateway to the hustle and bustle of Southport.
Broadwater Parklands is located on Marine Parade in Southport and stretches three kilometres. Loved by Gold Coast residents and tourists alike, the parklands is a vast expanse of green that is ideal for picnics and family fun. The parklands offer many diverse spaces and facilities that are available for hire. These spaces cater for everything from small family gatherings to large scale events. The Great Lawn hosts some of the city's most popular events, including the Gold Coast Airport Marathon, Carols by Candlelight and the World Championship Triathlon.
The Rockpools water playground is the first of its kind on the Gold Coast, and is a hit with the kids! The Rockpools have shallow wade-height water with waterfalls and spouting water animals. There are multiple pool areas and creek beds with water filling up and emptying on timers. There is also a great fishing spot off the 100-metre long pier, as well as a swimming enclosure with a jumping pontoon. Broadwater Parklands is also a popular wedding ceremony venue, with a dedicated rooftop ceremony location (the Pier and Rooftop) providing an amazing city backdrop for those intimate, special occasions.
There are plenty of beautiful trees and shady spots for a picnic. Barbeque facilities are available to use for free. The kids will love running around the vast, open spaces of the parklands, playing on the playgrounds or splashing around in the pools. You may even want to utilise the parklands for dating, with the area offering a lovely boardwalk for you to stroll with your special someone. Broadwater Parklands seems to have it all, and if you do (for some strange reason) happen to want more, no more than a few steps will get you to both Southport's Australia Fair shopping centre and Chinatown. Enjoy some spicy noodles or delicious dumplings before you hop back onto Hopo's Gold Coast City Ferry!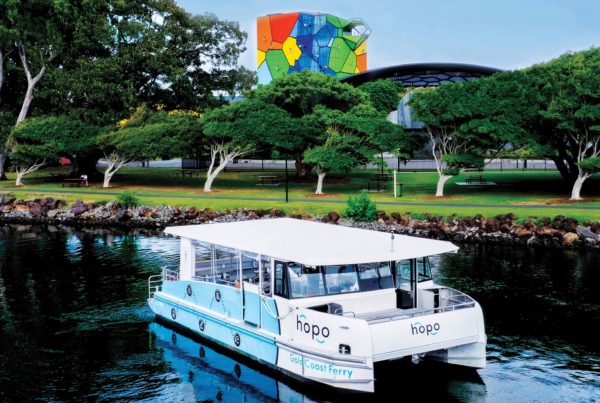 Local Discounts & Benefits
Hopo's version of the go card is the Locals Frequent Hopper Pass it's great for…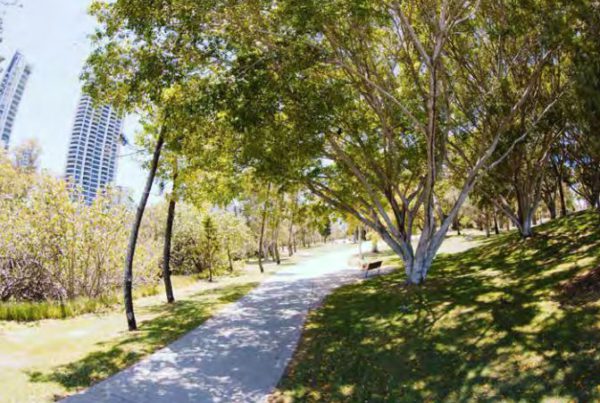 Gold Coast Commonwealth Walk: The best way to see the Gold Coast.
When it comes to sightseeing on the Gold Coast, did you know there is one…